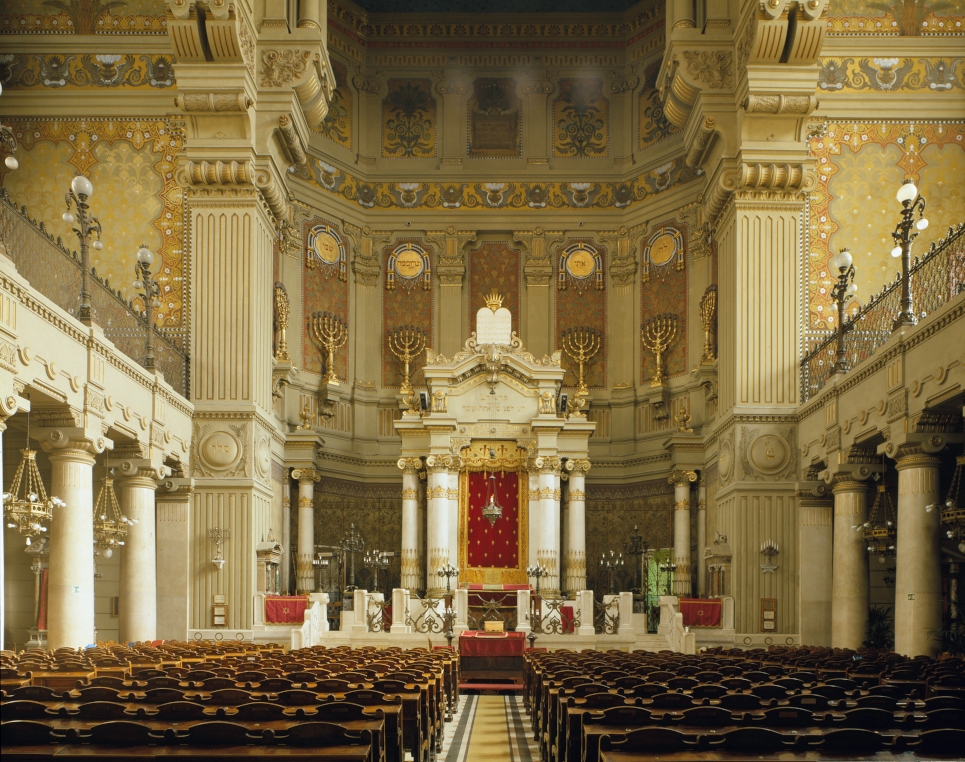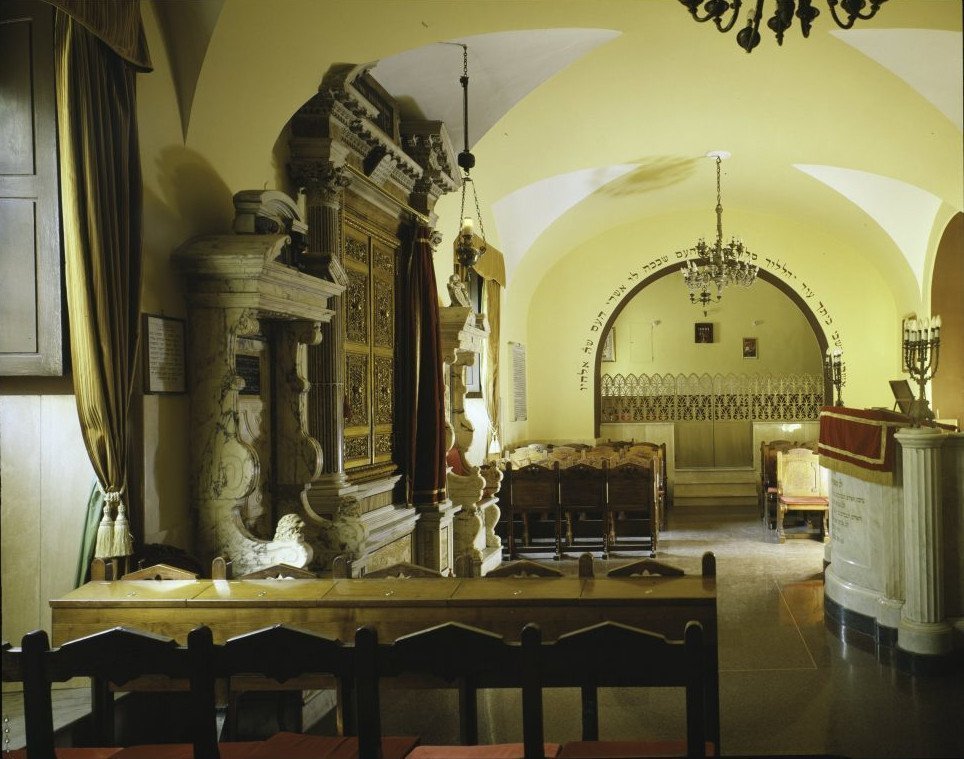 In 1870, with the breach of Porta Pia, the Italian Army conquered Rome and the city, with all its territory, was absorbed into the Kingdom of Italy: the temporal power of the popes had ended. Later on, Rome was declared as the capital of the Kingdom.
In the nineteenth century the Jews reached, as in the rest of Europe, full emancipation and equal civil rights.
From then, the Jewish communities were able to erect, after centuries of limitations, their monumental synagogues.
The Jews decided to build the most impressive synagogue in the city, the Great Synagogue, in the same neighborhood where, for centuries, they used to be locked up. The building stands in the area of ​​the former ghetto, which had been demolished and reclaimed, by following the 1888 town plan.
The winners of the public competition for the new synagogue project were Osvaldo Armanni and Vincenzo Costa. The Synagogue was inaugurated in 1904.
The monumental building is surmounted by a square-based dome, which is covered in aluminum.
The interior, with its bimah (pulpit) placed in a way that does not exactly conform to the tradition of the "Roman rite", is richly decorated in art nouveau style.
At the end of the nineteenth century, the Jewish Community of Rome wanted to replace the Ghetto's five ancient synagogues (Cinque Scole) with a monumental one.
The community intended to reserve an oratory for the Spanish rite, officiated in Rome at least since  1492, with  the arrival of the Jews expelled from Spain.
In 1932 the Spanish Synagogue was placed inside the Great Synagogue monumental building.
In 1948 it was embellished with the marble furnishings belonging to the Cinque Scole, thus recreating the ghetto's ancient synagogues atmosphere with their splendid marbles and fabrics